TICKETS ECSTATIC DANCE FESTIVAL CYPRUS
1-6 October 2023
We welcome you to the place where like-minded people and lovers of dancing come together from all over the world to enjoy their days full of dancing, workshops, music & movement in freedom and celebration of life. 
Ready for an Ecstatic experience in nature under the warm Autumn Sun?
Your ticket includes our program of 5 days and 6 nights, a vegan/vegetarian breakfast and lunch. 
Camping options are available on request, you can bring your own tent or rent one with us(reservation required, limited availability)
After your booking you will receive our information booklet which will support you in arranging your travels, accommodation and anything else you need to know.
Bank transfer option available on request
info@ecstaticdancefestival.org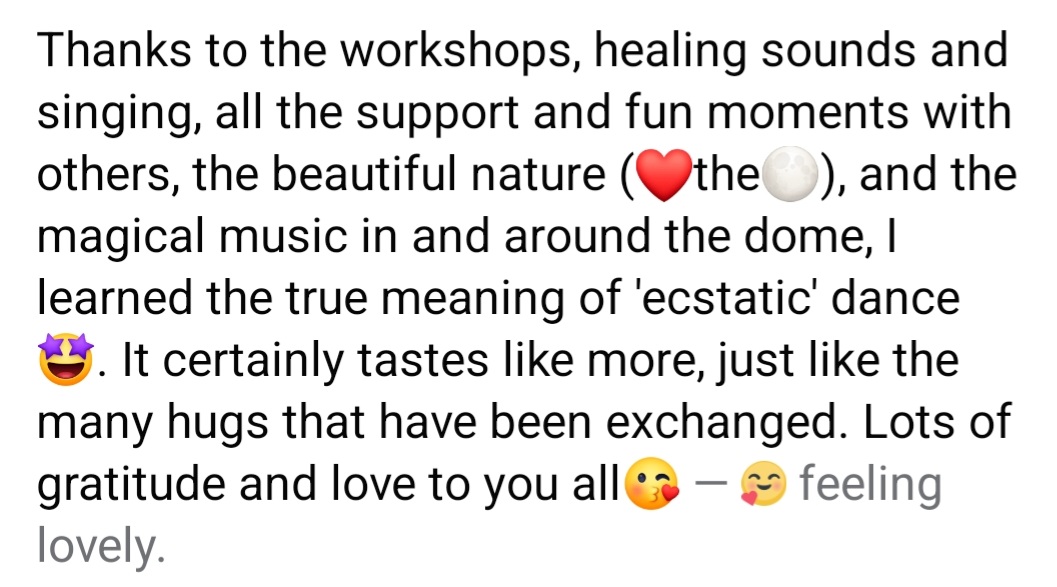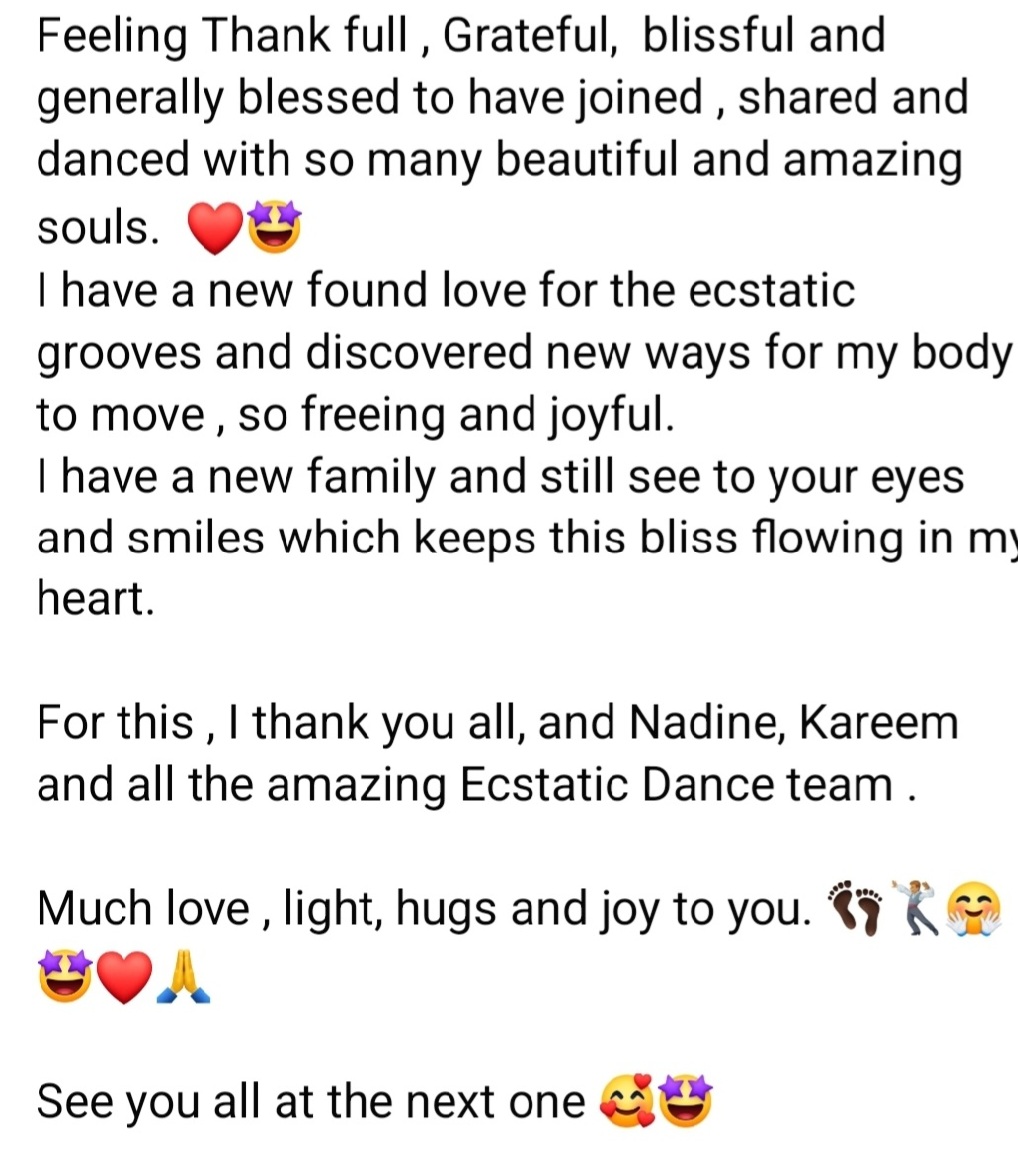 TERMS & CONDITIONS
If for any reason you cannot be present at the festival, you may resell your ticket to someone else. In this case, please let us know by email the name of the new person who will attend the event : info@ecstaticdancefestival.org 
We do not refund or exchange tickets.
Please contact us by email if you have a very specific/unique situation regarding cancellation.
In case we have to cancel our event for whater reason, you are given the possibility of getting a full refund of your festival ticket (100%), or a 90% refund if this aligns with your circumstances. The remaining 10% will be donated to the organisation. These donations will gratefully be allocated to support the costs already been made for the event. We are not responsible for further travel costs that are made due to unforeseen cancellations.