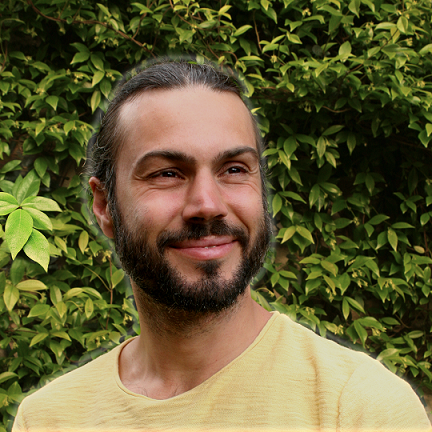 Somatic Interplay is a space of connection from heart to heart, soul to soul. In harmony with the Ecstatic Dance principles, our body-spirit and not our mind will be the compass in this journey.
Manu will support you with some simple practices that will allow you to express your inner playfulness, your childlike curiosity, while participating in the creation of a community feeling.
The intention of this playshop is to introduce the participants to the festival by connecting them with each other in the kindest and most authentic way, through movement and, eventually, body contact.