OUR EVENTS
Our first festival was created in 2017 by our growing love for Ecstatic Dance and with a mission to bring different worlds, cultures and backgrounds together in one beautiful place. We welcome all lovers of dancing and life from different ages, experiences and countries – this combination makes it beautiful and powerful as we experience our Oneness in the dance in freedom and joy. Whether you step onto our dance floor alone or with friends – by the end of the week everyone feels like family. Our events in Corfu have been sold out every year and we are thrilled with our expansion in Cyprus this year! Will you be part of our dancing tribe?
ECSTATIC DANCE
Is a free form conscious dance where movement expands, spirit activates, boundaries melt, boredom ceases, creativity breaks out, hope happens, beauty flows, communities collaborate, ritual is reinvented, harmony resonates, the beat deepens as an electronic tapestry of world rhythms weave us together as individuals within a greater family.
"Feeling the music, becoming the dance, moving without thinking, free from time and space, in this state, dance is one the greatest healers."
– Kareem Raïhani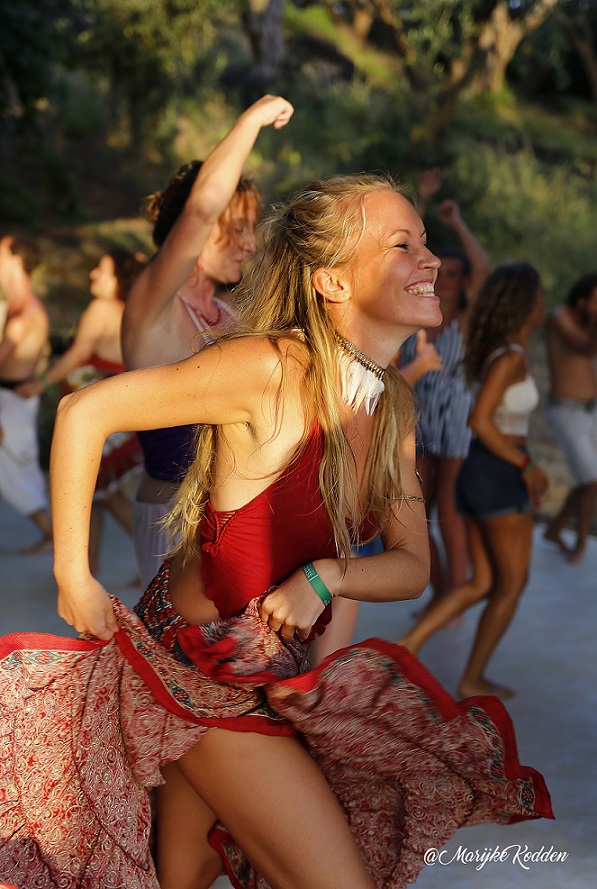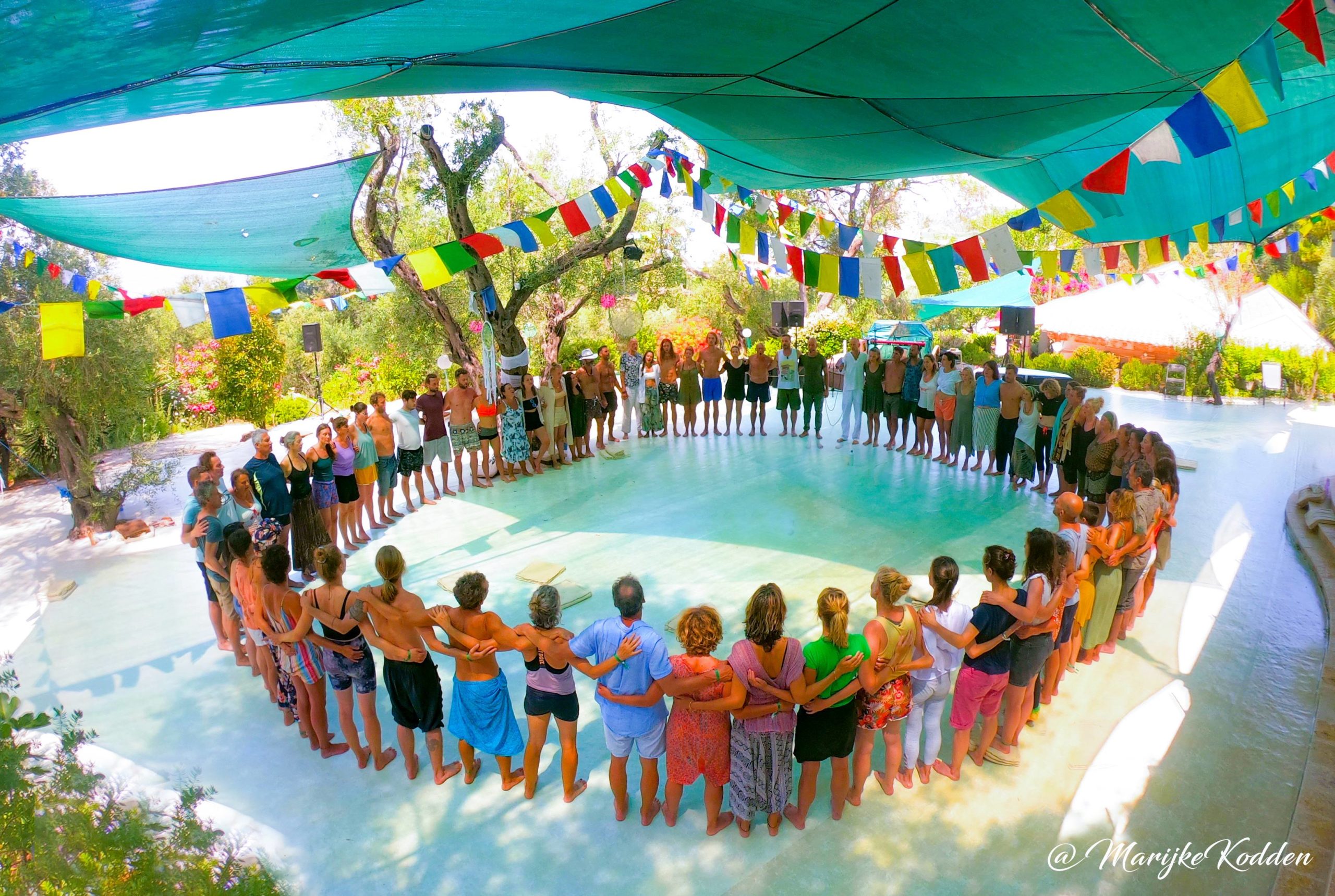 THE VENUE IN CYPRUS
Val's Place – Set in a breathtaking location, expect unobstructed panoramic views of the undulating landscape that makes its way down to the deep blue of the west coast. People from near and far are now discovering what is becoming known as a rather paradisiacal hang-out in this unspoiled and unkempt region of the wider Paphos district.
"Val's place is not your ordinary venue; it is an experience, a way of life. We want visitors to feel that they are part of the family, a family that constantly grows. Love is the backbone of what drives us and it is important for us to give love to anyone that enters through our door. Val's Garden (same premises as Val's Place) is the main source of our food. We use no chemical fertilizers because we believe food is fuel to our body, soul and mind. The restaurant kitchen is based on our mother's delicious recipes.
A true wizard in the kitchen, she combines her knowledge of food (that was passed down from her mother) and creativity, producing dishes that truly water your mouth."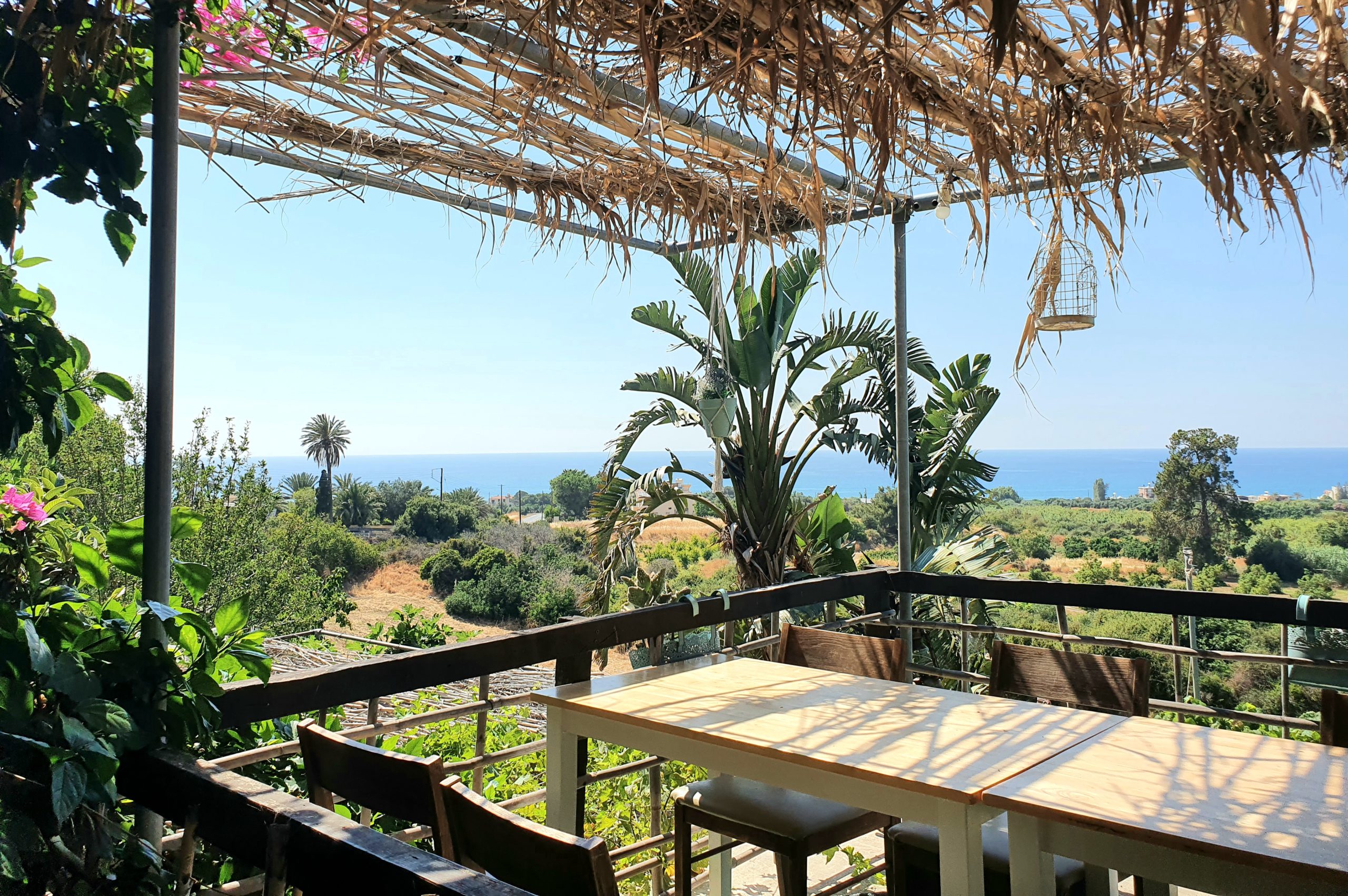 A DAY IN OUR ISLAND PROGRAM
07.30 – 09.00 – Guided Yoga/Meditation/Qi-gong class or Silent Meditation
08.30 – 10.00 – Breakfast time
10.15 – 12.15 –Morning Ecstatic Dance set or Movement Workshop
12.15 – 13.00 – Sound Healing & Sharing Circles
13.00 – 16.00 – Lunch & Afternoon break
16.30 – 18.00 – Workshop / Music
20.00 – 22.00 – Ecstatic Dance / Live Music
Opening Ceremony on Sunday 9th of October 7pm
Closing Ceremony on Friday 14th of October 10pm
Breakfast & lunch are included. Camping is optional. No day tickets available.
You can check out our line-up and program here.
PRE-Ecstatic Dance Journey with Kareem Raïhani on th 8th of October from 8-10pm open for the public.
Tickets available at the door €20. This evening is included for festival participants.
An awesomely, amazingly deeply vibrant festival with so many beautiful people, music that takes you beyond and a place that nourishes the soul
I came away feeling so alive, my body felt so great from all the movement and the warm sun on the beach. I met beautiful friends for life, and was so inspired by the creative group of people the festival attracted. Thank you!
A wonderful beautiful epic transformative and heart opening experience which has opened up a whole new world within me and around me
ECSTATIC DANCE FESTIVAL – AFTERMOVIE 2018
ECSTATIC DANCE FESTIVAL – AFTERMOVIE 2019