HOLISTIC BODYWORK / REIKI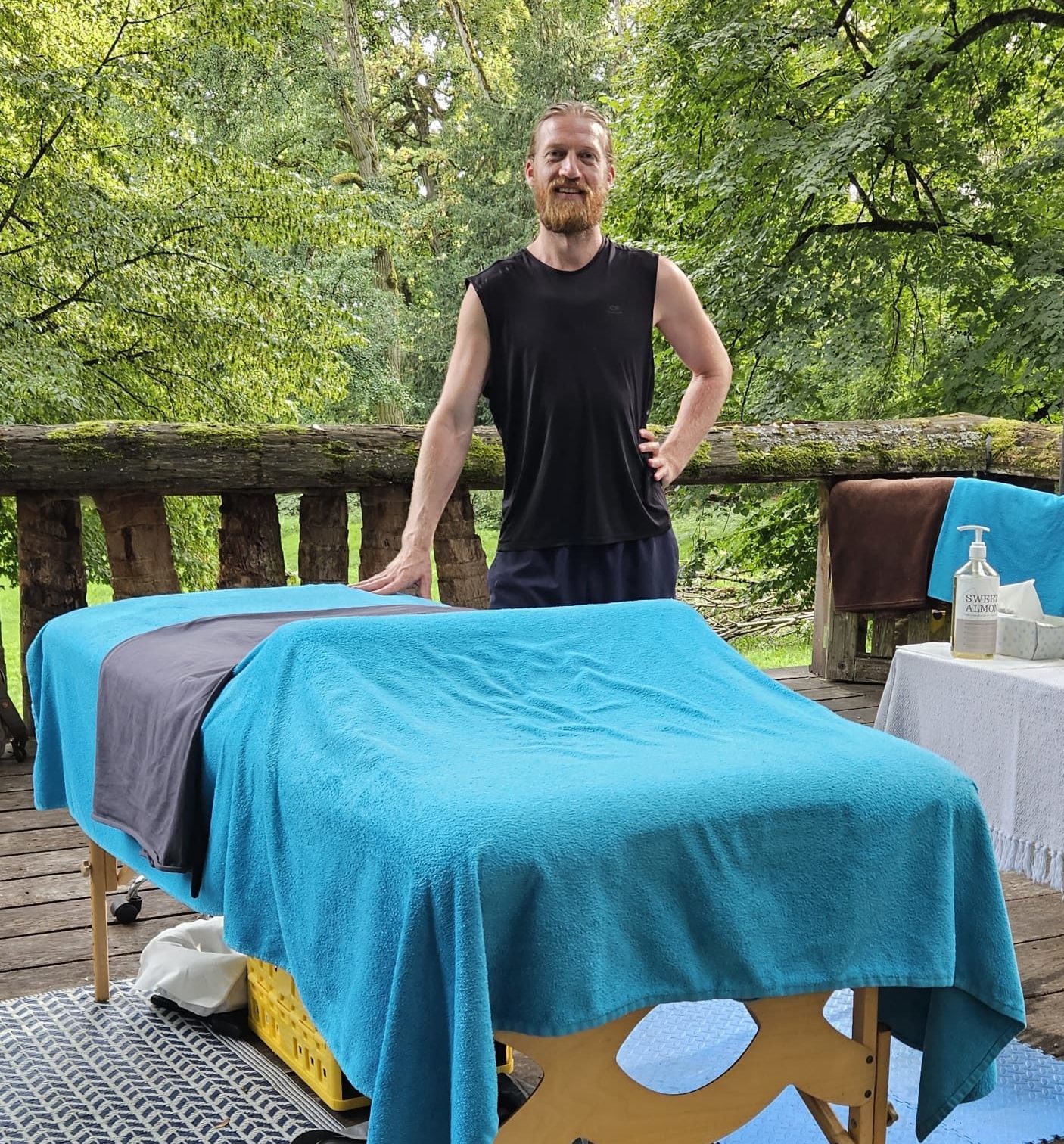 ABOUT SEBASTIAAN
My journey as a massage therapist started in 2018. Following my own path to healing I was led to discover a passion I was able to turn into my work. During my period of self discovery, I realized how important it is to slow down and
wanted to share this experience with others. We are in a world that expects us to go faster and faster. I want to bring this sense of peace and tranquility to bring people back to their own conscious state of being through my massage. In the moment. Drop into your body and feel.
Consciously sinking into your body with attention allows you to forget about
time. This is a unique way to recharge and de-stress. In my way, I like to put people in a meditative state so that they can return to themselves. I learned techniques during my studies, but what sets me apart is that I work from my heart and what I feel. What deepens my work is that I have the ability to tune into you and feel what your body needs.
Every day I am grateful for the people who cross my path, the stories they have to tell and the transformation they get to go through.
You are welcome. Return to your being.
Offering : Holistic Bodywork / Reiki
Duration : 60 minutes
Price : €75
Pre-book your session : +31615138695