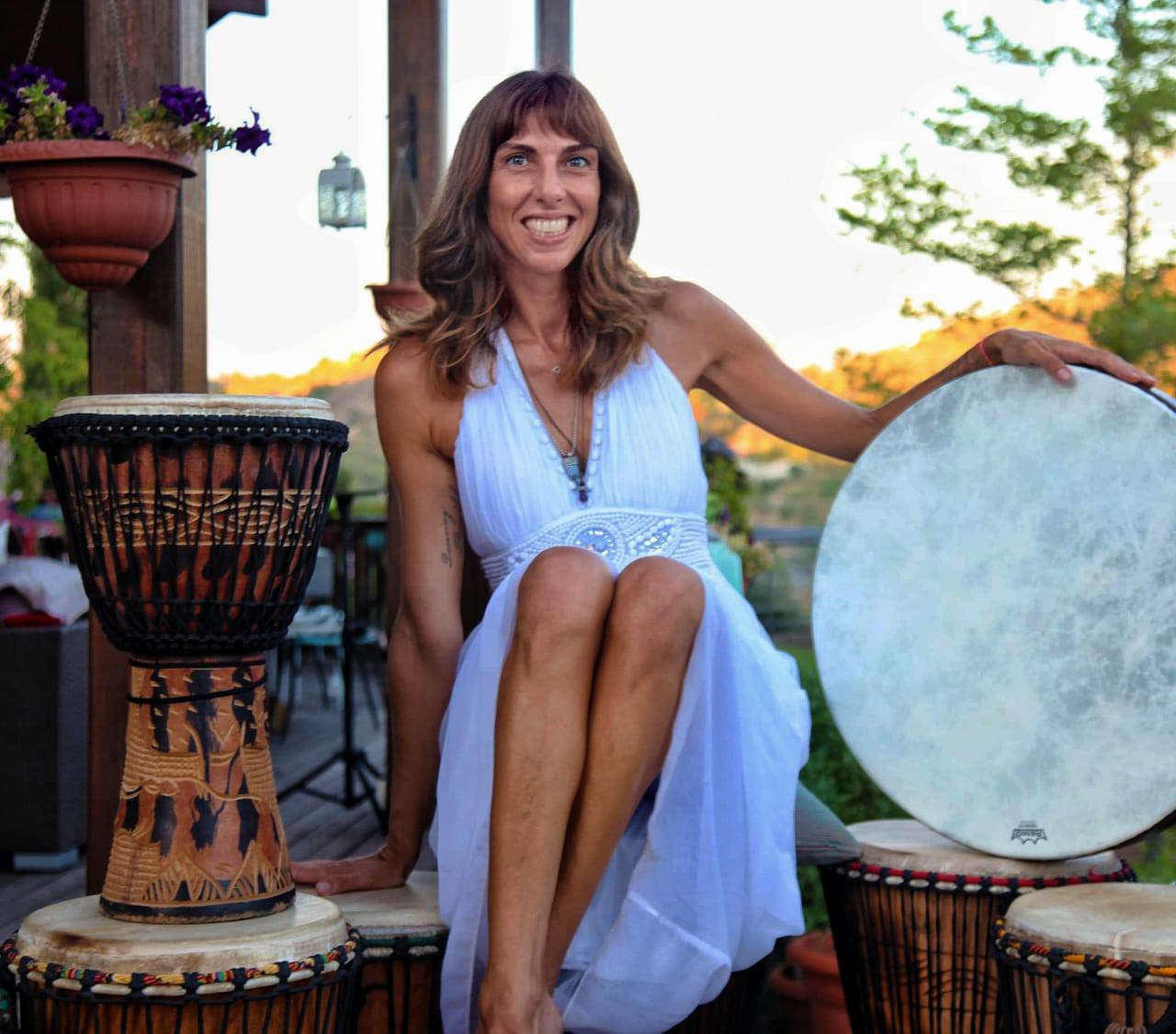 Marilena Constantinou finished her studies as a professional dancer and a Teacher of Ballet Modern and Jazz arts in Northen Ballet School in Manchester. She began her Career at Moulin Rouge in Paris as a Can Can dancer and a bluebell Dancer and continued at the Lido de Paris as a bluebelle dancer and danced in various shows around France .
She then moved to Italy where she performed as a dancer in the television show of Giorgio Panariello in Rai Uno TV where they traveled all around Italy .
In 2006 she moved in Greece where she danced with famous choreographers around Greece and took part in the eurovision contest in Athens in 2006 .
She then finished her Nia Technique Course in Germany where she took her teaching degree of Nia Technique a spiritual Practice where she has deepen her knowledge of her inner understanding through healing movement .
After moving to Cyprus she took part in various Performances as a dancer and began teaching and sharing her experience in movement and healing arts through music and free expression dance .
Drumming Circle Gatherings invite like-minded souls to gather together in peace and show up for who they truly are. It is a sacred space without any judgment, no expectations, and no comparisons. We gather together to create music and listen to each other with kindness while accepting everyone's individuality and uniqueness. We allow the present moment to unfold naturally without effort, allowing our senses and our hearts to guide us through the experience! There are no mistakes in this Circle but opportunities to grow and to learn!