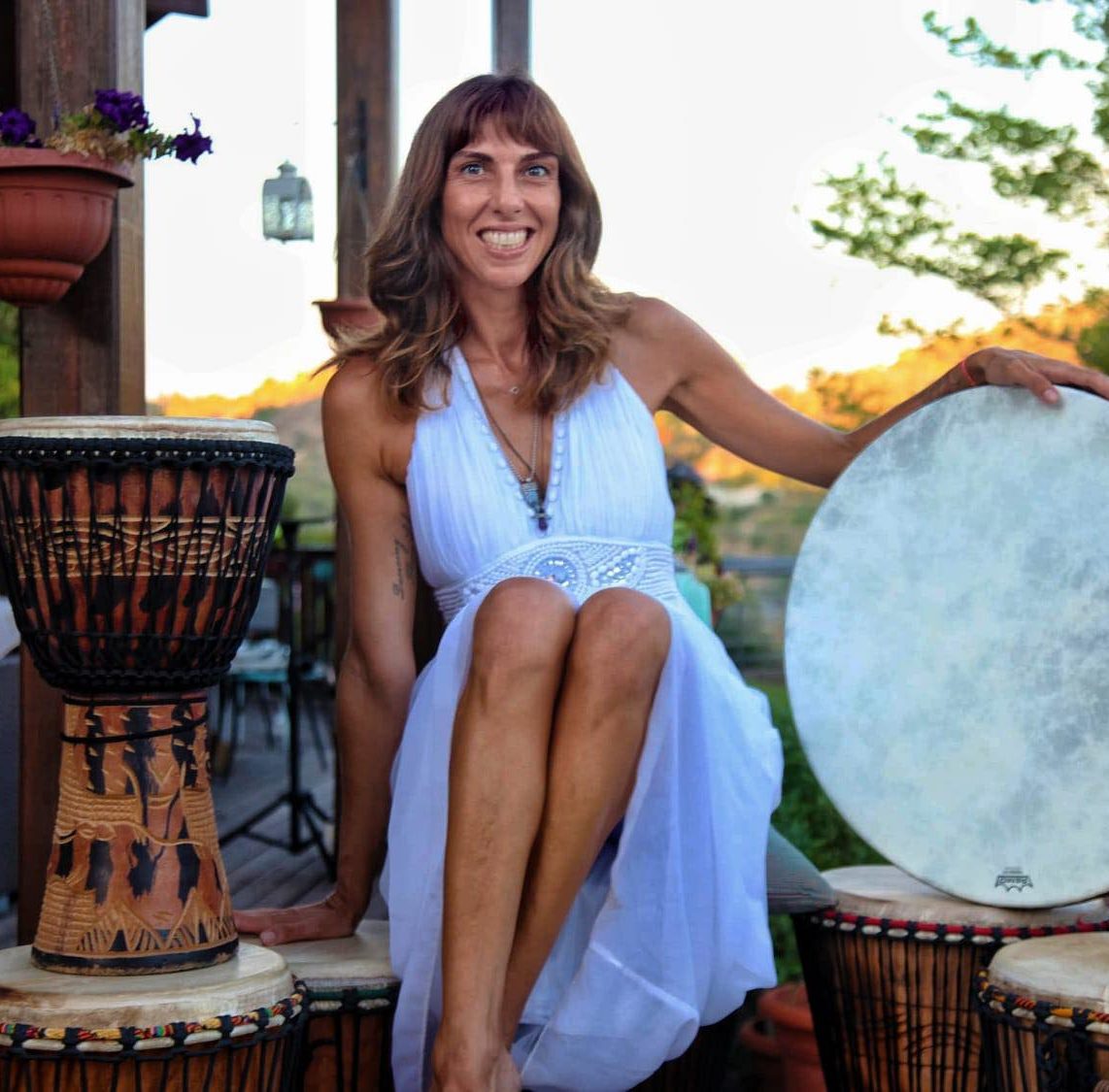 Marilena Constantinou finished her studies as a professional dancer and a Teacher of Ballet Modern and Jazz arts in Northen Ballet School in Manchester. She began her Career at Moulin Rouge in Paris as a Can Can dancer and a bluebell Dancer and continued at the Lido de Paris as a bluebelle dancer and danced in various shows around France .
She then moved to Italy where she performed as a dancer in the television show of Giorgio Panariello in Rai Uno TV where they traveled all around Italy .
In 2006 she moved in Greece where she danced with famous choreographers around Greece and took part in the eurovision contest in Athens in 2006 .
She then finished her Nia Technique Course in Germany where she took her teaching degree of Nia Technique a spiritual Practice where she has deepen her knowledge of her inner understanding through healing movement .
After moving to Cyprus she took part in various Performances as a dancer and began teaching and sharing her experience in movement and healing arts through music and free expression dance .
Drumming Circle Gatherings invite like-minded souls to gather together in peace and show up for who they truly are. It is a sacred space without any judgment, no expectations, and no comparisons. We gather together to create music and listen to each other with kindness while accepting everyone's individuality and uniqueness. We allow the present moment to unfold naturally without effort, allowing our senses and our hearts to guide us through the experience! There are no mistakes in this Circle but opportunities to grow and to learn!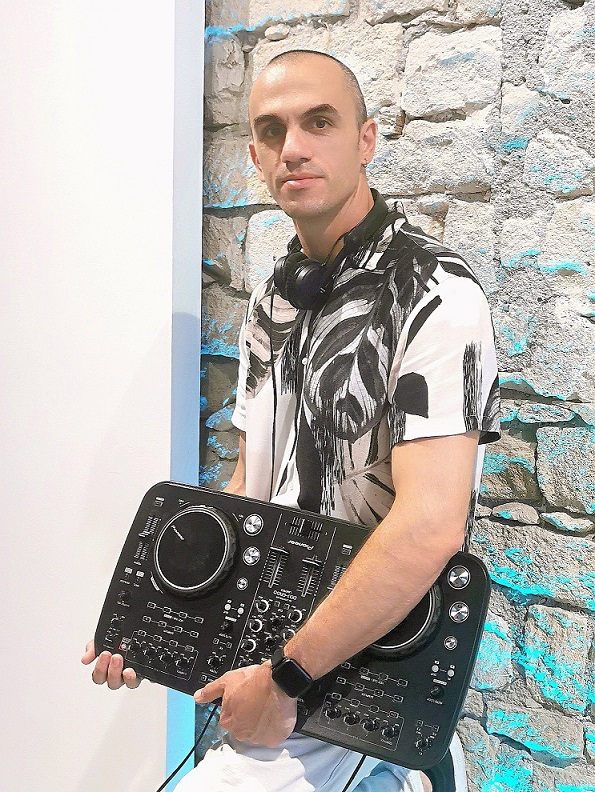 Demetris A. Makariou – An Art Director, Professional Hypnotherapist, Alternative Therapist and a Mindfulness Coach.
He is the Art Director of the Art Studio 55 / Pegasus Art Foundation in Limassol. He has been curating art exhibitions since 2007 along with his academic studies and since 2018 he took Art Studio 55 under his management as an Art Director and Art Curator, organizing events, exhibitions, workshops and art classes.
Demetris is very intuitive and in tune with his shamanic nature. Studying music and being a musician from the age of 8 till his late 20's, enabled him to feel and see the visible world as the forefront of something deeper and more spiritual, the metaphysical. It also allowed him to develop the mystical energies within, allowing him to connect with other people with his sensitive nature, understanding and compassion.
After years of professional experience in the fields of sound engineering, music production, film making, photography and graphic arts, he puts together his creative and shamanic nature to offer an alternative Mindfulness Coaching and a Healing practice for mental, physical and spiritual wellness.
His purpose is to create his own unique path by keeping a balanced and peaceful stance towards Life, and to help others to create their own path to a balanced and peaceful way.