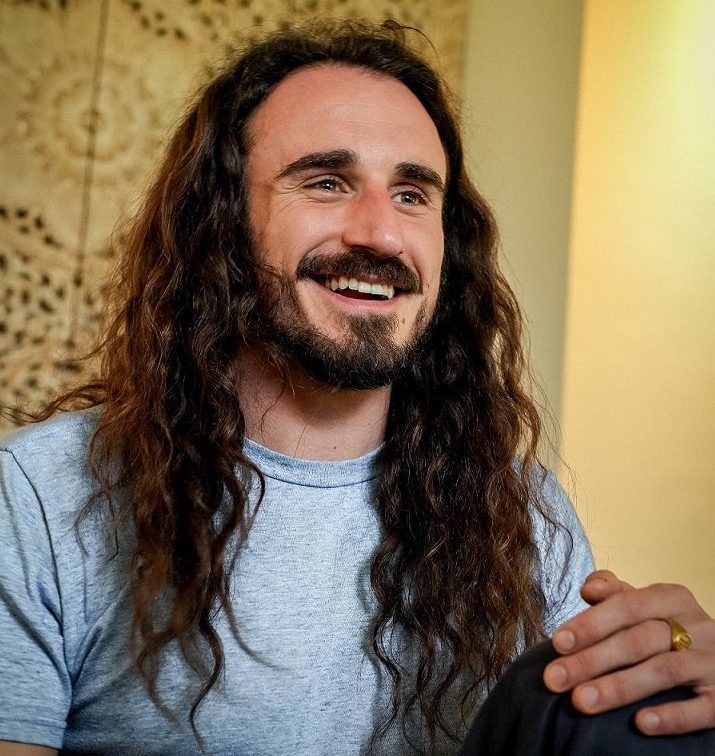 1 on 1 – 5 Elements Touch (€85 1 hour)
This body work session combines the element of Earth touch to ground the body into the space.
Fire touch to open the fascia and create space in the tissue.
Water touch to allow the body's internal energy and lymph fluid to flow.
Air touch to calm and cool the body recalibrating you with your breath.
Either hand placement to help bridge the gap between the spiritual and physical body.
This one hour session is also supported by music to create a wholistic experience.
2 on 1 – Breath, Bodywork, Live music (€125 75 min)
Indulge in a transformative 2-on-1 session that harmoniously combines the therapeutic power of breathwork, bodywork, and live music, along with the combined masculine and feminine forces of a male and f e-mail facilitator. Immerse yourself in an experience that invites deep relaxation, emotional release, and self-discovery. Through intentional breath techniques, your body finds release and renewal, supported by expert bodywork that fosters physical and emotional balance. The journey is elevated by the enchanting notes of live music, tailored to the rhythms of your session, guiding you towards a state of profound serenity and holistic rejuvenation.
Pre-book your session with Crue : +18015106505