ECSTATIC DANCE
Is a free form conscious dance where movement expands, spirit activates, boundaries melt, boredom ceases, creativity breaks out, hope happens, beauty flows, communities collaborate, ritual is reinvented, harmony resonates, the beat deepens as an electronic tapestry of world rhythms weave us together as individuals within a greater family.
"Feeling the music, becoming the dance, moving without thinking, free from time and space, in this state, dance is one the greatest healers."
– Kareem Raïhani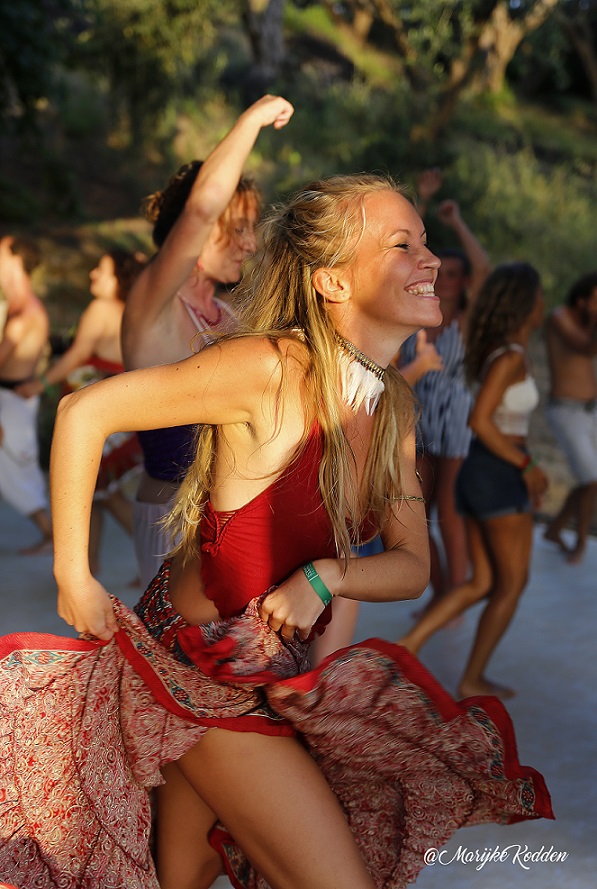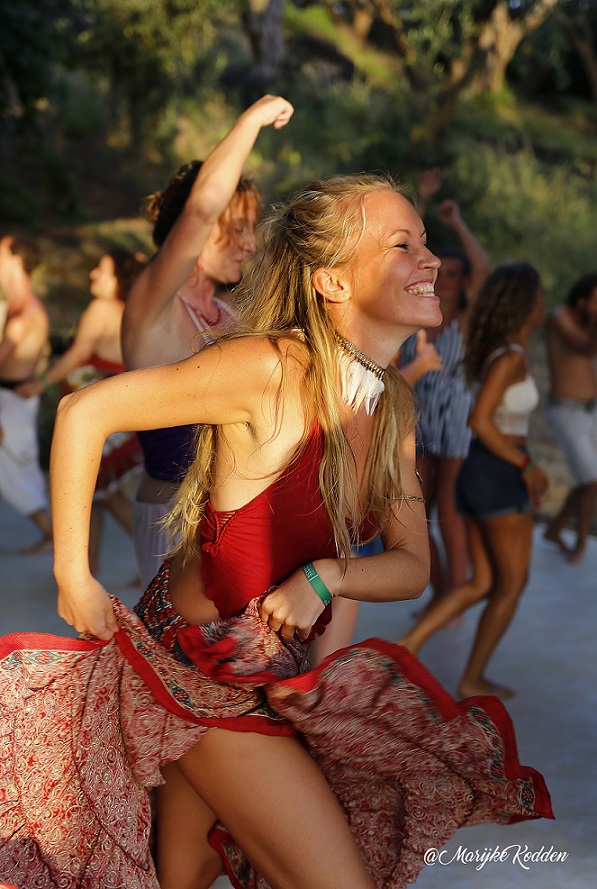 THE VENUE
The Gayatri Mandir is set in the tranquility of the Olive Groves of Arillas and with a beautiful sea view the Gayatri Mandir is 400+ mt2 of shaded area with a sea breeze, magnificent sunsets and prayer flags gently flowing. Just a few minutes' walk from the beach, restaurants, local hotels and apartments. It's a very special place! 
We can't wait to welcome you to one of the most beautiful dance floors in Europe!
A DAY IN OUR ISLAND PROGRAM
07.30 – 09.00 – Guided Yoga/Meditation/Qigong 
08.30 – 10.00 – Breakfast time
10.00 – 12.00 – Morning Ecstatic Dance set or Dance Workshop
12.00 – 13.00 – Sound Healing Journey / Chill out
13.00 – 16.00 – Afternoon break & Beach time
16.30 – 18.00 – Workshop / Music
20.00 – 22.00 – Evening Ecstatic Dance / Live Music
Opening Ceremony on the 3th of July 7pm
Closing Ceremony on the 8th of July 7pm
Breakfast is included.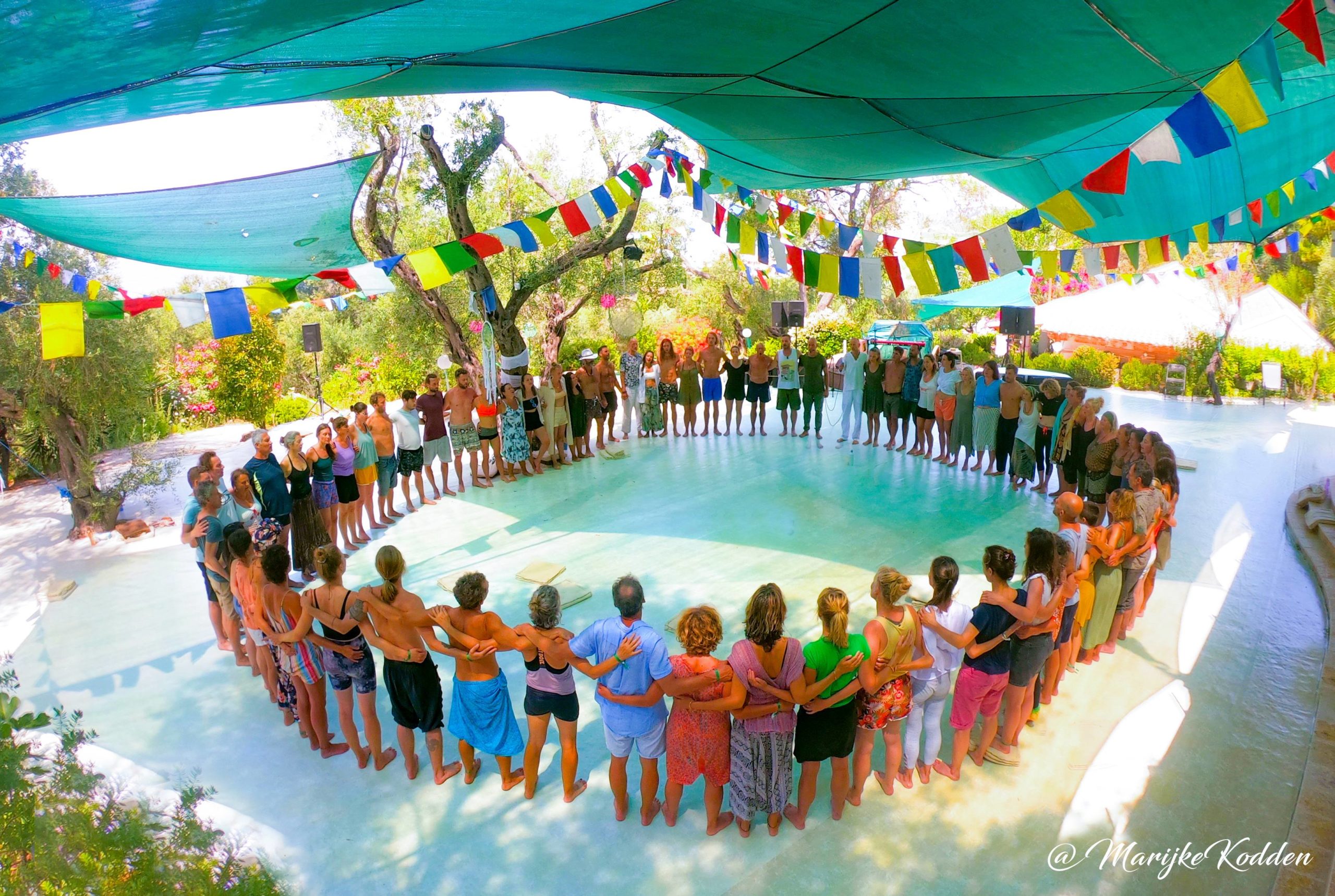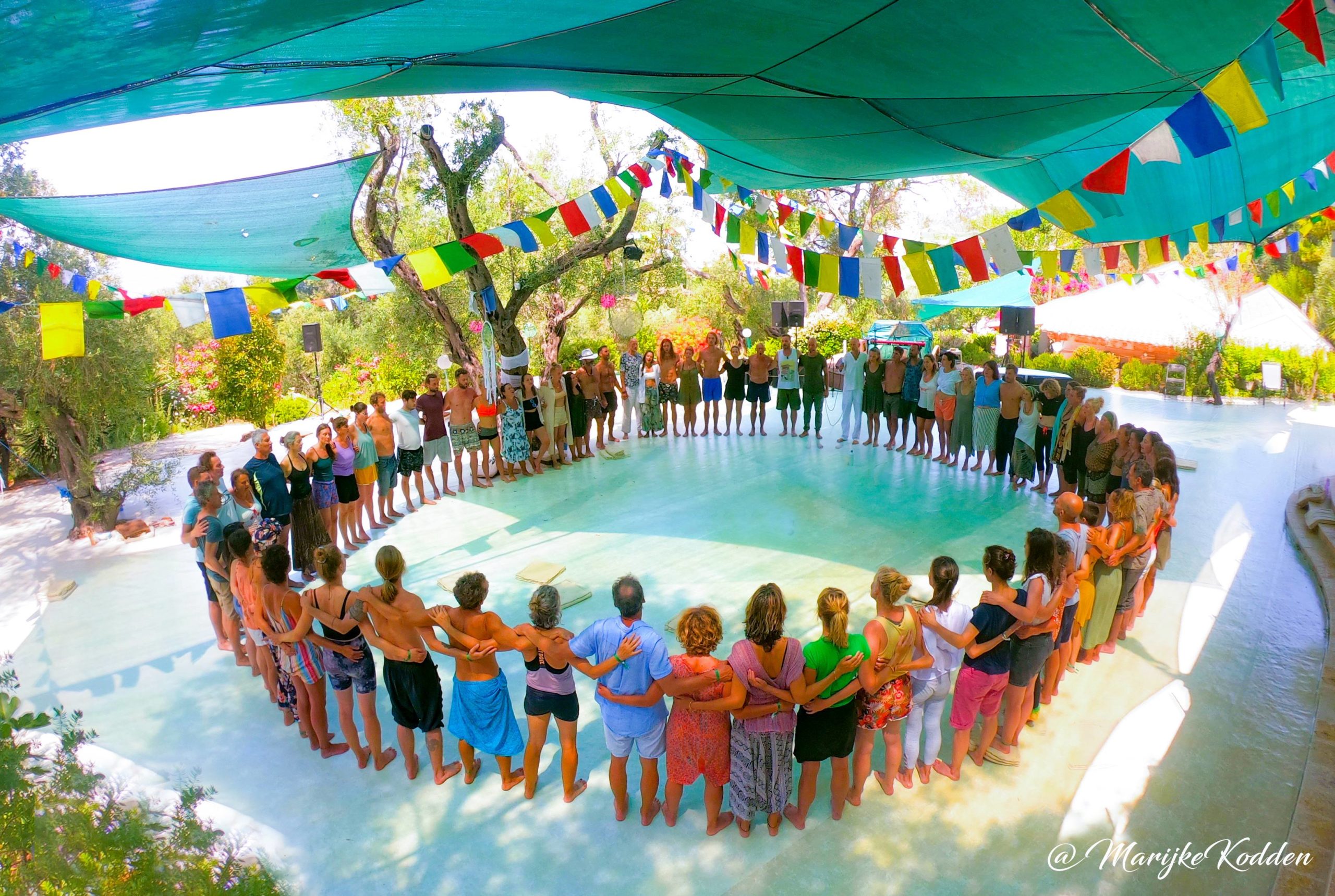 An awesomely, amazingly deeply vibrant festival with so many beautiful people, music that takes you beyond and a place that nourishes the soul
I came away feeling so alive, my body felt so great from all the movement and the warm sun on the beach. I met beautiful friends for life, and was so inspired by the creative group of people the festival attracted. Thank you!
A wonderful beautiful epic transformative and heart opening experience which has opened up a whole new world within me and around me
ECSTATIC DANCE FESTIVAL – AFTERMOVIE 2018
ECSTATIC DANCE FESTIVAL – AFTERMOVIE 2019